When is it
The live event has already taken place, but you can now watch it on-demand.
What will be covered
In this webinar, our MD John Dawson will introduce you to our new Nested Modeling feature which allows creators of Marketing Mix Models (MMM) to identify and analyze both the direct and the indirect effects that their actions have on business performance.
In this session, we will cover:
What is a nested model?

What are the benefits of nested modeling for MMM?

How do you create a nested model?

An example of Nested modeling in action using our software
Why this webinar
The world of marketing is ever-changing. The way consumers interact with brands and respond to marketing touchpoints is forever developing across paid, owned, and earned activities. The amount of data being generated and the number of KPIs associated with marketing is also growing and that's where nested modeling comes in.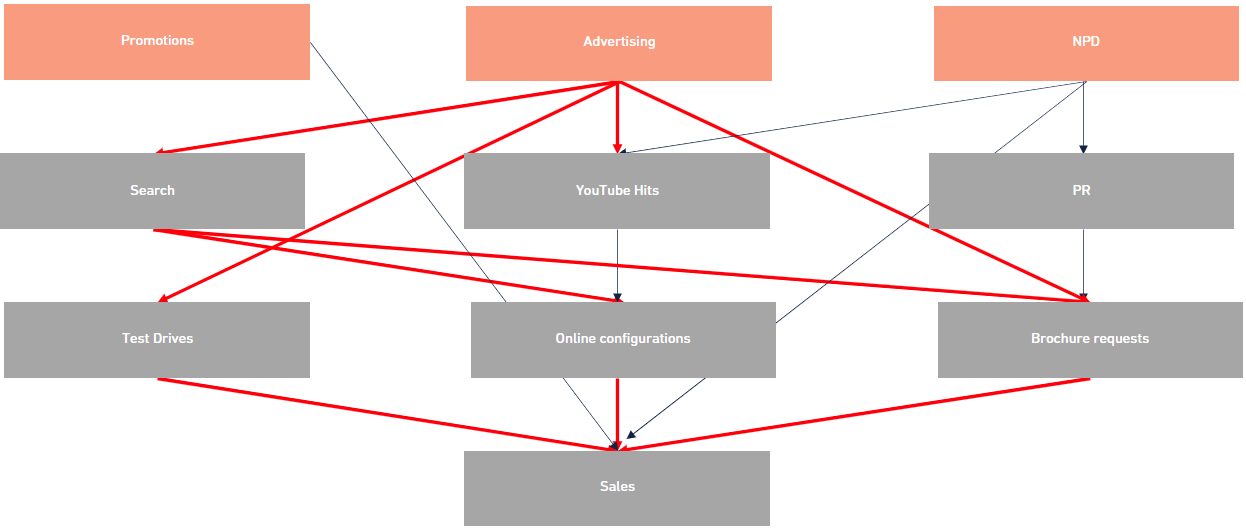 A nested model helps you represent the relationships (or network) between your advertising and the multiple connected KPIs that are influenced by it. For example, your television advertising campaign doesn't just influence sales performance directly – it also has a big indirect influence on consumer behavior in terms of online search activity or retention rates. With nested modeling, you can calculate the direct effect of an activity on sales performance as well as the indirect effect it might have via other metrics it influences.
We are proud to announce that nested modeling will now be available as a module of our QED software.